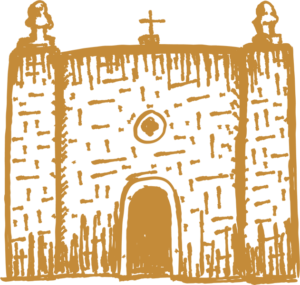 FOR IMMEDIATE RELEASE
Contact: TRUDI ANGELL, LaRecua.com, 707-888-2065
A Dozen Donkeys and a Dream!
La Recua wins award at IndieFEST Film Awards.
Calistoga, CA Aug. 7, 2021 – Trudi Angell, of Bell-Mare Productions has won a prestigious Award of Merit from the IndieFEST Film Awards. The recognition was given for Angell's superb vérité documentary, La Recua (Rék•wah) – The Mule Pack Train, which preserves a unique facet of Old California history. The film features exceptional historical content related to early Californio merchants, cargo and trail-travel with equine. (in Spanish with English subtitles)
Filmed in the remote and rugged desert mountains of Baja California Sur, México the camera-crew and protagonists rode mules for 20 days on old trails – capturing never-before-seen sections of historic El Camino Real. This documentary will transport you back in time 150 years with its dramatic scenery and visits to historic Mexican villages with their endearing characters. Three generations of riders are led by a charismatic old cowboy, Darío Higuera, who is concerned for his grandchildren and their disappearing outback-ranch lifestyle. His own young grandson and a 10-year-old trail-savvy cowgirl add sparkle to the story as they herd a dozen pack-donkeys loaded with sugar-cane candy, 40 pounds of dates, 80 pounds of aged goat cheese and 10 gallons of artisanal wine for 200 miles on fading mission trails, traveling from a tiny oasis town in the heart of Baja to the capital city of La Paz … just for the sake of history!
"La Recua is superb!… it manages to tell a complete story of a man, his society and culture through the journey of the Recua"
~ Paul Ganster PhD
Institute for Regional Studies of the Californias – SDSU
Dario Higuera, protagonist / director; Trudi Angell, producer / director; and the entire production team from La Paz, Baja California Sur are very happy to have received an Award of Merit for the film. The documentary has fulfilled a dream for each of them; to preserve their roots and tell a story that honors their own ancestors' history.
The IndieFEST Film Awards recognizes film, television, videography and new media professionals who demonstrate exceptional achievement in craft and creativity, and those who produce standout entertainment or contribute to profound social change. Entries are judged by highly qualified professionals in the film and television industry. Information about the IndieFEST and a list of recent winners can be found at www.theindiefest.com.
In winning an IndieFEST Film Award, Bell-Mare Productions' first feature documentary joins the ranks of other high-profile winners of this internationally respected award. Rick Prickett, who chairs The IndieFEST Film Awards, had this to say about the latest winners, "The IndieFEST is not an easy award to win. Entries are received from around the world from powerhouse companies to remarkable new talent. The IndieFEST helps set the standard for craft and creativity. The judges were pleased with the exceptional high quality of entries. The goal of The IndieFEST Film Awards is to help winners achieve the recognition they deserve."
For more information, or to book a screening of the documentary, please call Trudi Angell 707 888-2065 . Visit LaRecua.com/press, like us on FB, see @larecuamovie
LA RECUA PRESS CLIPS
Click each one to expand.