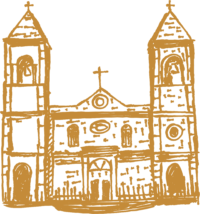 LA RECUA ~ ABOUT THE FILM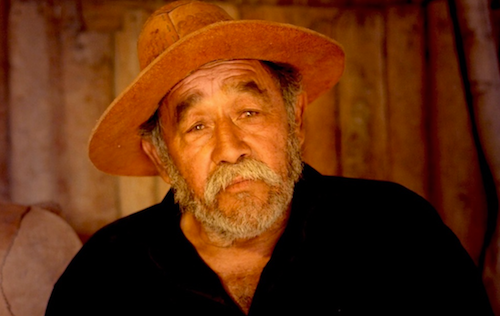 Dario Higuera has a dream. He knows it will take him some time to make the old-style pack gear, but now, at age 70, he wants to build a recua and move early- 20th-century goods (dates, oranges, sugarcane candy, 40-pound blocks of aged goat cheese, and many gallons of famous San José wine) down the old trails from the village of Comondú to the city of La Paz… And he wants it on film!
A part of the documentary will describe how the pack-string equipment was made or gathered; part describes the history of the old peddlers (falluqueros) and their lifestyle, and in general, the story will be dedicated to how our present-day burros and packers (arrieros) are re-enacting an era of commerce via "pack trains" (las recuas ) that was key to livelihood and ranching culture for centuries on the Lower California peninsula.
Dario invites his son, his 8-year-old grandson, plus Ricardo Arce, and his 10-year-old daughter, Azucena, to ride with him down the trail. They are three generations traveling on mule-back through rugged Baja outback where, now, only a handful of tough desert-raised vaqueros know the land and the routes to find … water.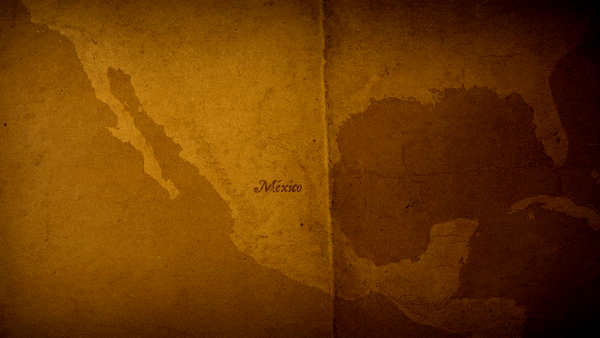 Documenting vignettes along every step of the way, Dario and his compañeros will herd a dozen donkeys across 200 miles of dry, thorny, yet beautiful desert, searching for the water-holes that were key to indigenous, missionary, and cargo-runners' survival. Never-before-filmed sections of El Camino Real are discovered along the way. Amigos old and new will be met throughout the journey, exchanging memories of the past and enlightening viewers to the concept of pre-highway peninsular travel.
This will be an epic adventure. Living on the trail, adjusting to the rhythms of daily outback travel, wary of snakes and scorpions, sun and spines… what hazards will they encounter along the way? What are the rigors of the journey? Will Dario's health hold up to the task? Can he do it at age 70? Vamos a ver!
Twining stories together like strands of a horsehair rope, the thread of this legendary journey will be to weave Californio vaquero and arriero history, and the personal backgrounds of Dario and his companions into an exciting tale as they move that "long-eared cargo train" down the trail… and realize "Dario's Dream".